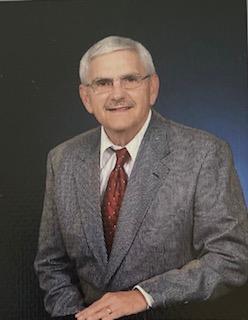 Thomas Edward Ball

May 4, 1946 - June 20, 2022

Thomas Edward Ball, lovingly known as "Dad" to his children,  PopPop to his four grandchildren and "Cannon" to his many Henderson County friends and teammates passed away on June 20, 2022 at his home at the age of 76.

Tom was preceded in death by his mother, Francis Hall Ball; his father, Samuel Davis Ball; and brother-in-law, John Habermel.

Tom was born and raised in Henderson County, Kentucky.  Tom had a love of sports and pursued football and track. He played halfback on the Henderson County football team, and was accomplished in track and ran in the Mason Dixon Games. He was also a member of the Henderson County Sports Hall of Fame. After graduating Tom entered Murray State University and played halfback for the Racers for two years until a knee injury ended his sports career. While at Murray, Tom received his Bachelor's degree in Geology

Tom and his wife, Sharon, met while at Murray State. She thought for a while he might be a confirmed bachelor, but she finally won him over. They were married 51 years. They had two sons who were the light of his life. He loved to watch them play sports and take part in academic events. He took great pride in their accomplishments.

One of Tom's first positions as a Geologist was for the Kentucky Geological Survey in Owensboro. While working with the survey Tom authored his first topographic map and made lots of lifelong friends.

In 1973, Tom accepted a position as a Petroleum Geologist with Wiser Oil Company and moved to Corbin, Kentucky. He found his passion in oil and gas exploration. He drilled many oil and gas wells in Kentucky, Tennessee, and West Virginia. He worked for Wiser Oil until his retirement. Tom is an Emeritus Member of the American Association of Petroleum Geologists.

Tom never met a stranger and could always engage in conversation with anyone. This ability came in handy as many of his locations for wells were in the "hills or hollers". His quick wit, gift of gab, and friendly demeanor helped people receive him and trust him.

As far as hobbies Tom loved hunting, gardening, hiking, jeep riding,mowing his lawn, and traveling. His favorite pastime was spending time with his wonderful grandchildren. He was so very proud of them. His face lit up any time they were around.

Tom is survived by his wife, Sharon Miller Ball; son Dr. Collin Ball and his wife Catherine of Corbin, Ky; Dr. Ryan Ball and his wife Sarah of Gibsonia, Pa; grandchildren Catelin, John, Davis, and Madelyn; sister, Louise Habermel; brother Sam Ball; and a host of nieces and nephews.

The funeral for Tom will be held on Tuesday, June 28, 2022 at Central Baptist Church, 201 West Fourth Street, Corbin, Ky. 40701. Visitation will be from 11:00 am to 1:00 pm (Eastern Standard Time) with the funeral at 1:00 pm at the church. Burial will be following the funeral at the A.R. Dyche Cemetery, Cemetery A Street, London, Ky. 40741

In lieu of flowers the Ball family ask that donations be made to the Corbin Community Backpack Program PO Box 1891 Corbin, Kentucky 40702.  This program provides bags of food for the area students to take home on weekends so no students go without food. For more information:  www://www.corbinbackpack.com/

Hart Funeral Home is handling the arrangements.