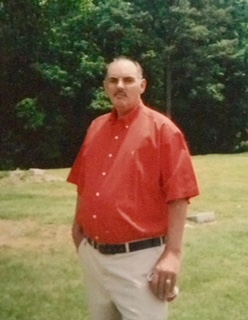 Thomas Edward "Tommy" Gray

October 12, 1963 - March 8, 2018

Thomas Edward "Tommy" Gray, 54, passed away Thursday, March 8, 2018, at his residence in Corbin.  Born October 12, 1963, in Knox County, he was the son of the late Franklin D. Gray and Christine King.

He was a member of Concord Baptist Church.   His varied interests included watching westerns (especially those featuring John Wayne), Kentucky Wildcat basketball, fishing, and eating good meals followed by a game of Rook.  

In addition to his father and mother, he was preceded in death by his sister, Cookie Gray; brother, Randy Gray; niece, Beth Gray; nephew, Nathan Gray; grandmother, Mable King; grandfather, Lester Gray; great grandmother, Della Carroll; uncle, Vernon Gray; and a very special friend, Marie Nance Mills. 

He leaves behind his sister, Karen Vaughn; brother, Tony Gray; sister, Jeannie Payne; sister, Amy Farthing; a favorite niece, Cheyenne Farthing; and a favorite nephew, George Payne; as well as a special friend, "Daddy" Joe Jackson, other relatives, and many friends to mourn his passing. 

Funeral services will be held at 2:00 P.M., Saturday, March 10, 2018, in the Hart Funeral Home Chapel with John Payne officiating.  Burial will follow in the Paula Ann Cemetery at Flat Lick.

The family will receive friends from 12 – 2 P.M. Saturday at Hart Funeral Home, located at 1011 Master Street in Corbin.