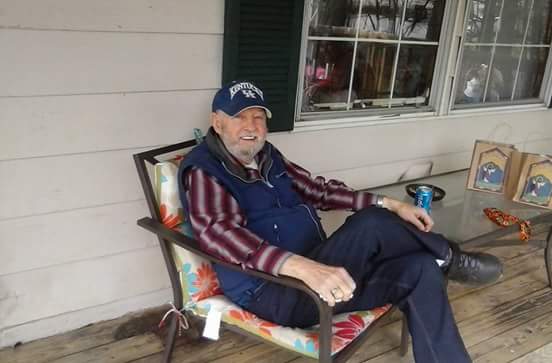 Vincent L. "Jim" Felts

November 13, 1936 - February 28, 2016

Vincent L. "Jim" Felts, 79 of Corbin passed away Sunday at his home.

Born November 13, 1936, he was the son of the late Faxton and Delia Felts.

He was a member of Florence Church of God Family Worship Center where he had served as an usher.  He worked for 30 years for General Motors and then 15 years for Enterprise Car Rental.  Additionally, he was an avid University of Kentucky sports fan, as well as a Cincinnati Reds enthusiast.

In addition to his father and mother, he was preceded in death by two brothers: Troy Felts and Jack Felts.

Survivors include his wife, Lucille Felts; two sons: Jimmy Felts and wife Teresa and Roger Felts and wife Toni; seven grandchildren; 11 great grandchildren; two sisters: Naomi Felts and Violet Rogers; and two brothers: Hiram Felts and Lonnie Felts, as well as other relatives and many friends to mourn his passing.

Funeral services will be held at 2:00 P.M. Saturday, March 5, 2016, at Echo Valley Church Voice of the Nazarene located at 1200 Echo Valley Road Lily, KY 40740.  Officiants will be Bro. Lonnie Storms and Pastor Roger Dale Campbell.  Burial will follow at Felts-Chapel Cemetery in Corbin.

The family will receive friends from 12:00 P.M. until the funeral hour at 2:00 P.M. at the church.

Hart Funeral Home, Inc., is handling the arrangements.