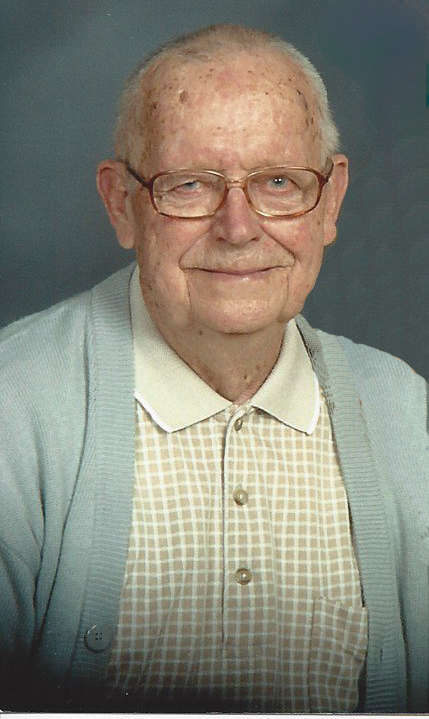 Walter W. "Peanut" Barton

October 29, 1927 - April 18, 2018

Walter W. "Peanut" Barton, 90, of Corbin passed away Wednesday, April 18, 2018, at The Heritage.  Born October 29, 1927, in Corbin, he was the son of the late Lawrence and Anna Barton.

Walter lived a long and very interesting life. Indeed, he spent his years as a loving husband, wonderful father and grandfather, and friend to many.  During the time of his service station years and deputy sheriff years, he made many special friends who called him "Peanut."  He also worked at and retired from National Standard. 

In addition to his father and mother, he was preceded in death by his loving wife, Betty Snyder Barton in 2015; one great grandchild, Mary Jo Foley; two sisters: Edna Lawless and Edith Terry; and four brothers: Edgar, Earl, Glen, and Ray Barton.

He leaves behind one daughter, Joetta Barton Jackson; one grandchild, Tracy Foley and husband Gregg; two great grandchildren: Danni Grace and Maci Beth Foley; and one brother, William L. Barton, Jr., and wife Patsy.  He is also survived by a host of nephews, nieces, great nephews and great nieces, as well as other relatives and numerous friends.  His love will continue on.

Funeral services will be held at 2:00 P.M. Saturday, April 21, 2018, in the Hart Funeral Home Chapel with Rev. Bobby Joe Eaton and Bro. Andrew Darden  officiating.  Burial will follow in Worley Cemetery with nephews serving as pallbearers.

The family will receive friends from 11:30 A.M. – 2 P.M. Saturday at Hart Funeral Home, located at 1011 Master Street in Corbin.