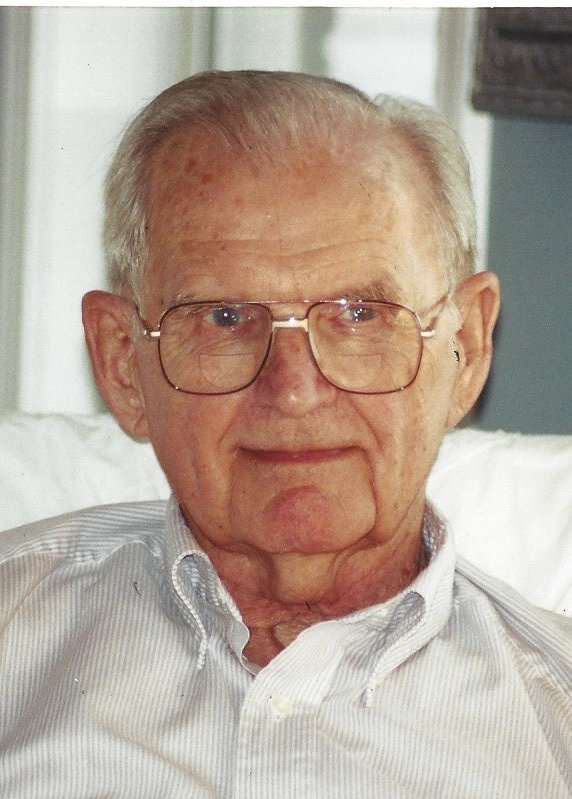 Warren C. Hale

May 15, 1921 - November 26, 2014

Posted on November 26, 2014 at 10:22 PM

•

1 Comment

Warren Hale was born May 15, 1921 in Laurel County to Dora Mae Karr and William Hale.  He was one of thirteen children.  Two brothers: Harley and Ed, and two sisters: Virginia Bowling and Erphene Hale survive.

Mr. Hale attended schools in Laurel County, and in his teens he joined the Civil Conservation Corps, traveling to Wyoming to work on federal projects.  He was one of the "Greatest Generation" who served in World War II with the U.S. Army.  A decorated soldier, he received the Silver Star, the Bronze Star, and Purple Hearts.

In 1942 he married Oreita Taylor.  To that union three daughters were born: Linda Patterson (husband Dennis), Sharon Hale, and Lori Hale Street (husband Curtis).  The Hales celebrated 72 years of marriage on Feb. 14, 2014.  

Mr. Hale graduated from the University of Kentucky in the 1950s and enjoyed many different vocations.  Primarily he farmed and raised cattle.  Also he was a land developer who established subdivisions in Whitley County and Laurel County. 

Mr. Hale was always faithful to his church, Central Baptist Church, where he was a member of the choir, served as deacon, and worked with the children's Bible drills for many years, serving in this capacity well into his 80s.

He will be remembered for his sharp wit and his devotion to family, extending out to siblings, nieces, nephews, and grandchildren – rarely missing a family event until his health prevented this.

Also surviving Mr. Hale are five grandchildren: Monty Sears, Robin Jackson, Ryan Sears, Casey Street, and Zoe Street; five great grandchildren: Mitch, Chaz, Lynlee, and Cai Jackson, and Zachery Sears; and one great great grandchild: Mia Jackson.

Funeral services will be held at 2:00 P.M. Saturday, November 29, 2014, in the Hart Funeral Home Chapel with Bro. Rob Hale officiating.  Burial will follow in Locust Grove Cemetery with full military honors conducted by the Kentucky National Guard Honor Guard.                                    

The family will receive friends from 11:00 A.M. until the funeral hour at 2:00 P.M. Saturday at Hart Funeral Home, Inc., located at 1011 Master Street in Corbin.