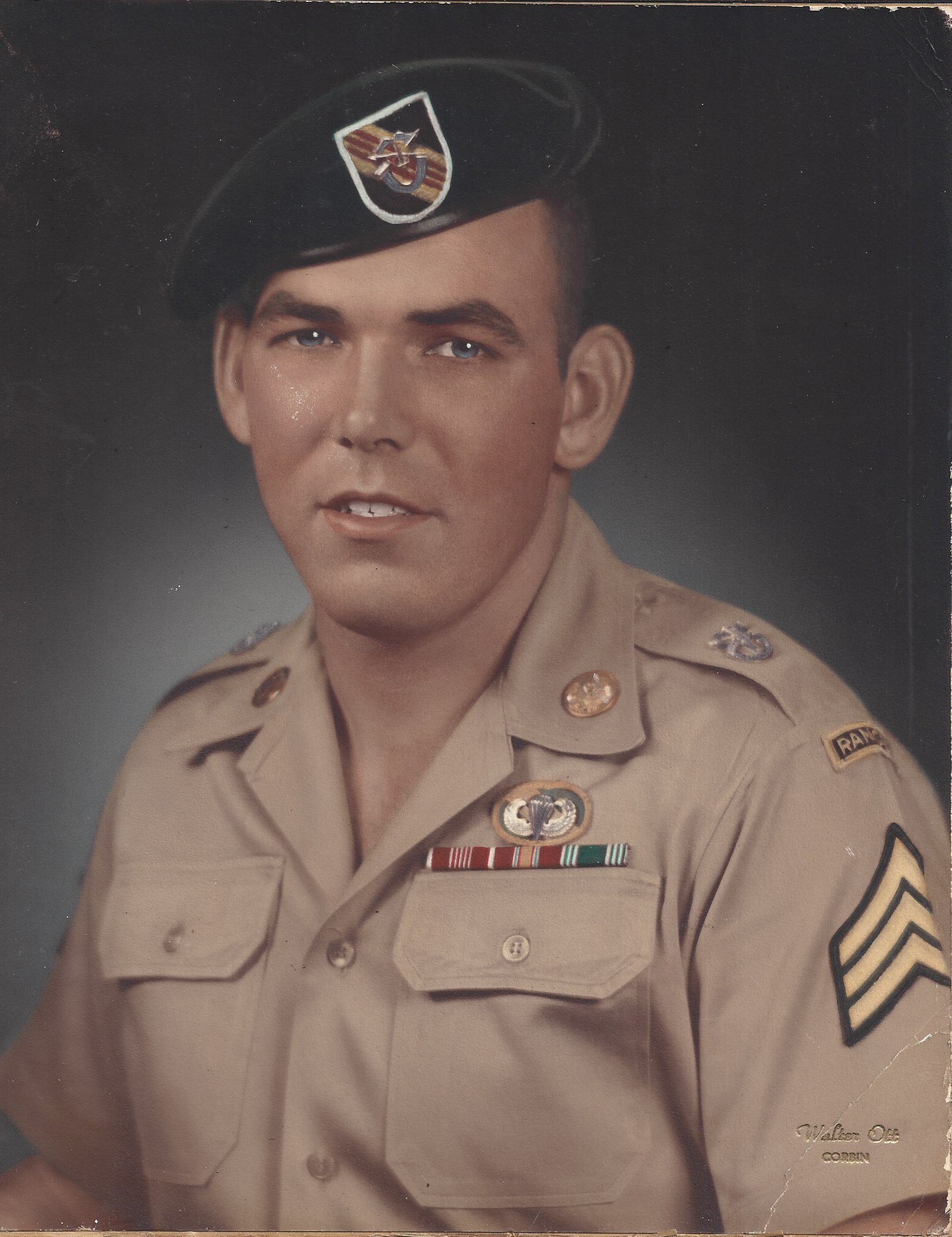 Warren Leon Evans

April 11, 1944 - March 6, 2022

Warren Leon Evans, 77, of Corbin, Kentucky, passed away Sunday, March 6, 2022, at Baptist Health Hospital in Corbin.  He was born April 11, 1944, in Corbin.

A loving husband, father, and grandfather, Leon enjoyed spending time with his family.  One of his favorite pastimes was riding his Harley.

A retired U.S. Army veteran, Leon served in the Vietnam War.

He was preceded in death by his parents, Clarence and Juanita Evans; brother, Alvin Terrell; brother, Michael Terrell; sister, Diana Sue Evans; and brother, Herschel Ray Evans.

He leaves behind his loving wife of 29 years, Brenda Evans; son, Warren Evans, Jr.; daughter, Karen Owens; daughter, Melissa Hart and fiancé Kenneth Smallwood; son, Michael Young, daughter, Sonya Hill and husband Tommy; daughter, Renee East and husband Jack; grandchildren: Amanda Hart and fiancé Michael Burke, Trace Young, Tyson Young, Jacob Young, Ashley Hill, and Tommy Hill; sister, Donna Wells; brother, Marvin Terrell; and sister, Shirley Wilson.  He is also survived by several nieces, nephews, other relatives, and numerous friends.

Funeral services will be held at 1:00 P.M. Thursday, March 10, 2022, in the Hart Funeral Home Chapel with Bobby Joe Eaton officiating.  Burial will follow in Pleas Monhollen Cemetery with military rites by the D.A.V. Chapter 158.

The family will receive friends from 6 – 8 P.M. Wednesday at Hart Funeral Home, located at 1011 Master Street in Corbin.