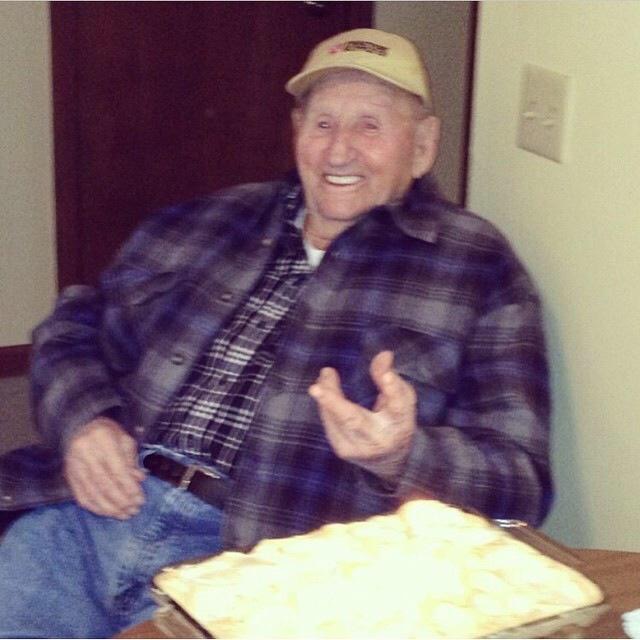 William Lumer Smith

March 14, 1918 - January 8, 2015

William Lumer Smith, 96, of Corbin passed away Thursday, January 8, 2015, at The Heritage.  He was a member of Greenland Baptist Church.  Also a member of the Whitley County Saddle Club, he enjoyed farming and animals, especially horses.

Born in Whitley County on March 14, 1918, he was the son of the late Minnie Flora Smith and William Frank Smith.

In addition to his parents, he was preceded in death by his wife Violet Smith; three brothers: Raymond Smith, Hoyt Smith, and Eugene Smith; four sisters: Geneva Smith, Mae Mullins, Gladys Shotwell, and Debbie Anders.

He is survived by two daughters: Joyce Alleen Sasser and Sandra Leigh Hunt and husband Pastor Frankie Hunt; one son: Jackie Ray Smith and wife Dorothy Smith; eight grandchildren; 11 great-grandchildren; four great-great grandchildren; and numerous nieces and nephews, as well as many friends to mourn his passing.

Funeral services will be held at 11:00 A.M. Monday, January 12, 2015, in the Hart Funeral Home Chapel with Pastor Frankie Hunt officiating.  Burial will follow in Corinth Cemetery.  Serving as pallbearers will be Richard Sasser, Mark Sasser, Nick Smith, Mike Lambros,  Charles Jones, and Ethan Hunt.

The family will receive friends from 6 – 8 P.M. Sunday at Hart Funeral Home, Inc., located at 1011 Master Street in Corbin.