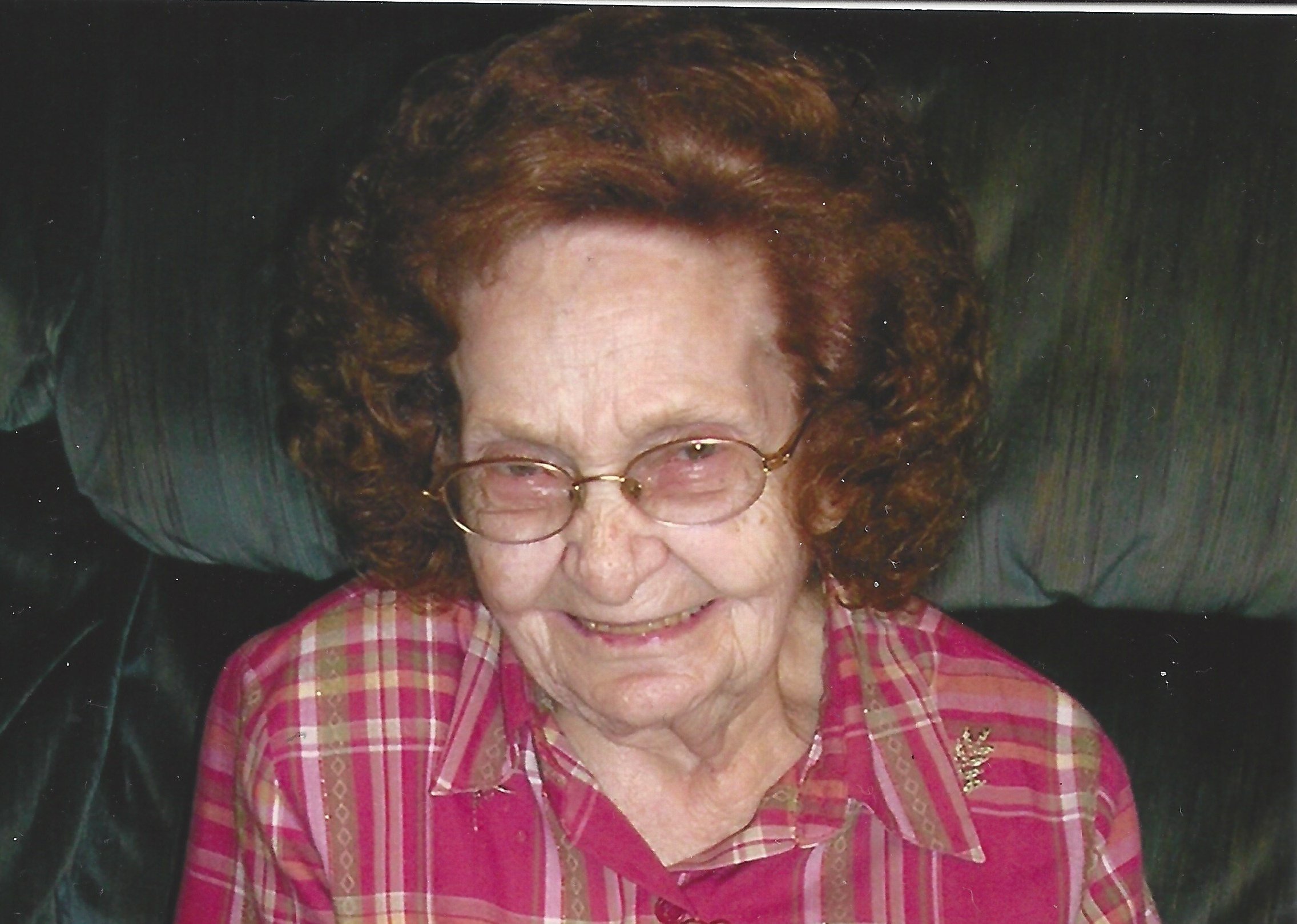 Wilma C. Helton

July 9, 1921 - January 2, 2015

Posted on January 2, 2015 at 10:34 PM

•

3 Comments

Wilma Helton, 93, of Gray, passed away Friday, January 2, 2015, at Baptist Health Corbin.

 She was preceded in death by her husband, Charles; parents, Willie and Pearl; a daughter, Charlene; and siblings, Edra and Goldie.

 A member of Living Waters Pentecostal Church, Mrs. Helton enjoyed serving God and listening to good gospel music.

 Among her survivors are her devoted children: Anna Lee Piatkowski of Gray; Charles D. Helton and wife Stephanie of Gray; Glenda F. Cieslinski and husband Steven of Warren, MI; Alesia G. Nieman and husband Stephan of Fraser, MI;

10 grandchildren; 17 great-grandchildren, 7 great-great grandchildren.  Also, she leaves behind several other family members and many friends and acquaintances to mourn her passing.

 Funeral services will be conducted at 11:00 A.M. Tuesday, January 6, 2015, in the Hart Funeral Home Chapel with Rev. Charlie Humflett and Rev. Ryan Wells officiating.  Burial will follow in the Helton Cemetery.

 The family will receive friends from 6-9 Monday, January 5, 2015, at the Hart Funeral Home, located at 1011 Master St., Corbin.