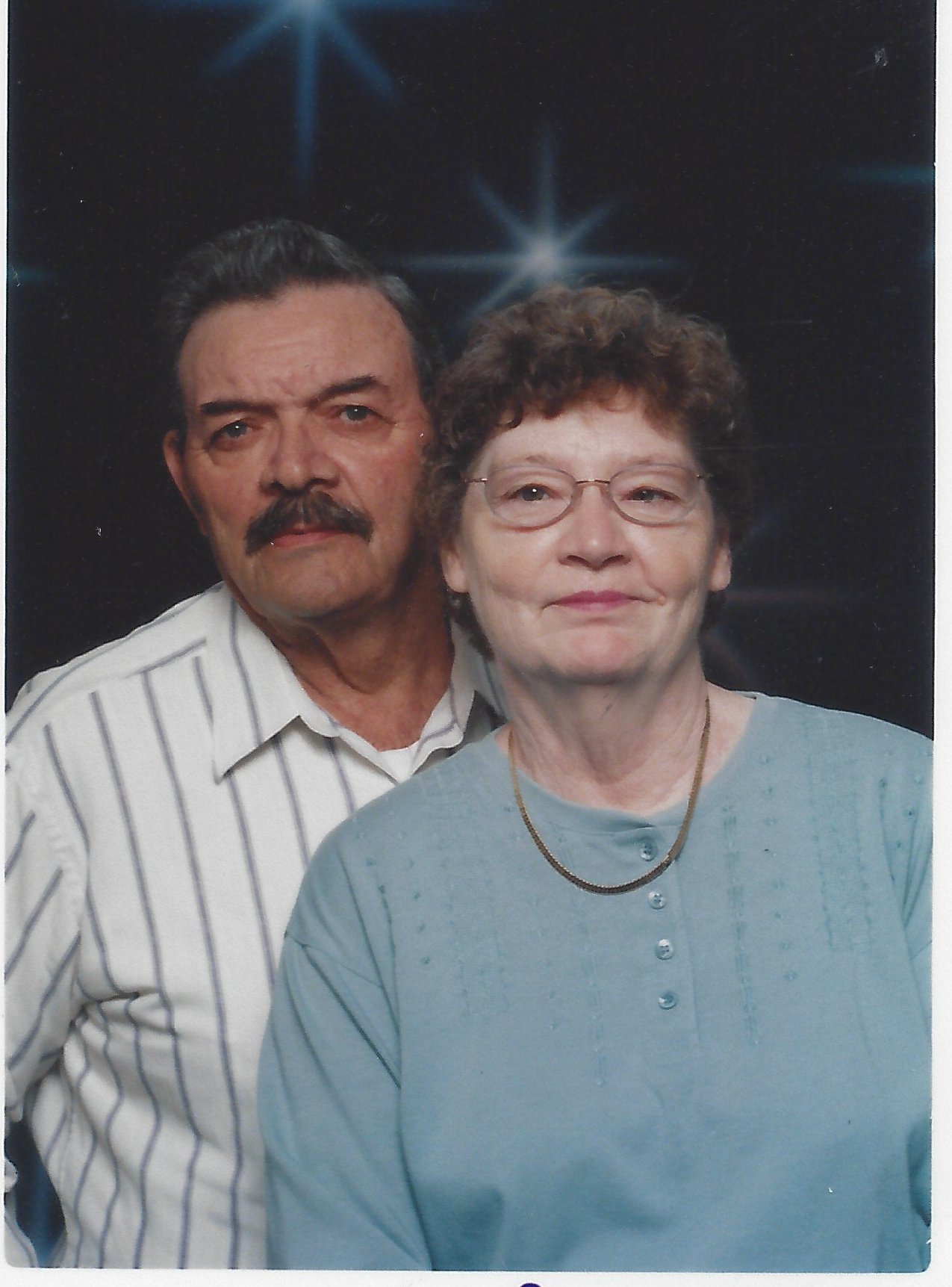 Wilma Jean Burnette

September 7, 1940 - June 25, 2014

Wilma Jean Burnette, 73, of Gray passed away on Thursday, June 25, 2014, at home, surrounded by her loving husband, children, and grandchildren.  She was a member of Keck Baptist Church.

 Born September 7, 1940, in Gray, she was the daughter of the late Jacob "Jake" and Kitty Elizabeth "Lizzy" Rollins Rucker.  Married on August 24, 1960, to John Henry Burnette, she and her husband shared nearly 54 years and were blessed with six children, all who survive.  A very loving, gentle, and caring woman, she devoted her life to her husband, children, grandchildren, and great-grandchildren. She also immensely enjoyed gardening, sewing, and crafts.

 She was preceded in death by her parents, Jacob "Jake" and Kitty Elizabeth "Lizzy" Rucker; two brothers: Grover Rucker and Olieth Rucker; two sisters: Minnie Peace and Carrie Johnson; and three great-grandchildren: Kaitlynn Leann Burnette, and twins Taitlynn Nicole Irene Burnette and Tucker Ray Burnette.

 Survivors include her husband, John Henry Burnette; six children: John Jeffery Burnette and wife Amy Noble Burnette of Corbin, Elmer Burnette and wife Hilda Miller Burnette of Gray, Timothy Burnette and wife Bobby Drummonds Burnette of Gray, Greta Burnette Gay and husband Rocky Gay of Buckhorn, Brenda Burnette Pennington of Corbin, and David Burnette of Gray; 16 grandchildren: John Burnette II, Jacob Burnette, Samantha Burnette (children of John and Amy); Christopher Burnette, Cassandra Burnette Mobley, Calleb Burnette, Carrie Burnette (children of Elmer and Hilda); Timothy Burnette II, April Burnette (children of Tim and Bobby); Holli Miller, Jordan Gay, Nathan Gay (children of Greta and Rocky); David Wayne Pennington, Kathleen Jade Pennington (children of Brenda); Hannah Burnette, Matthew Burnette (children of David); 12 great-grandchildren; two sisters: Ruby Aileene Israel and Georgia Rucker; brother, Willard Rucker; and special nephew, Lonnie Peace, as well as other relatives and numerous friends to mourn her passing.

 

Funeral services will be held at 11:00 A.M. Saturday, June 28, 2014, in the Hart Funeral Home Chapel with Bro. Jimmy Siler and Rev. David Johnson officiating.  Burial will follow in Clouse Cemetery with John Burnette II, Jacob Burnette, Christopher Burnette, Calleb Burnette, Timothy Burnette, and Daryl Miller serving as pallbearers.  Honorary pallbearers are Sgt. David Wayne Pennington, Matthew Burnette, Martin "Buddy" Burnett and Peter Burnett.

 

The family of Wilma Jean Burnette will receive friends from 6 – 9 P.M. Friday at Hart Funeral Home, Inc., located at 1011 Master Street in Corbin.