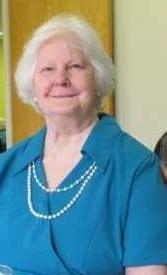 Zelma Mitchell

January 12, 1934 - September 28, 2023

Posted on September 29, 2023 at 8:09 PM

•

0 Comments

Zelma Bertha Mitchell, 89, passed away Thursday, September 28, 2023, at Christian Health Center in Corbin, Kentucky.  Born January 12, 1934, in Knox County, she was the daughter of the late Baskem and Ruby Smith.

In addition to her father and mother, Zelma was preceded in death by her grandparents, Josh and Tava Blankenship, and by a son-in-law, Willard C. Southerland.

Zelma leaves behind her loving sister, June Morris of Powell, Tennessee; three sons: Leland L. Mitchell III of Louisville, Kentucky, Lindsay L. Mitchell of Corbin, Kentucky, and Tyson L. Mitchell of Louisville, Kentucky; two daughters: Deborah Southerland of Williamsburg, Kentucky, and Sherry Middleton of Lily, Kentucky; six grandchildren: Bruce, Trisha, Shawn, Terry, Burnita, and Brooke: seven great-grandchildren: Jesse, Tristen, Madison, Zoe, Maggie, Silas, and Junior; and three great-great-grandchildren: Elle, Luke, and Amelia.  She is also survived by a host of cousins, nieces, and nephews.

Graveside services will be held at 11:00 A.M. Monday, October 2, 2023, at Pine Hill Cemetery in Corbin, Kentucky, with James Napier officiating.

Hart Funeral Home is handling the arrangements.