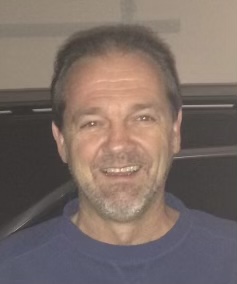 Anthony Ray Phelps

October 12, 1962 - December 10, 2022

Anthony Ray Phelps, 60, of East Bernstadt, Kentucky, passed away Saturday, December 10, 2022, at St. Joseph East Hospital in Lexington, Kentucky.   He was born October 12, 1962, in Corbin, Kentucky.

Tony thoroughly enjoyed hosting events for his family and friends and cooking for them.  He especially liked grilling and baking.  His good sense of humor and his art as an impressionist instilled laughter, which Tony always enjoyed.  Other times, he really liked spending time on the golf course.

Tony was preceded in death by his grandmother, Edith Brooks.

He leaves behind his mother, Judy Bottorff and husband Albert; fiancé, Laura Yates; uncle, Randy Brooks; daughter, Megan Yates (Grant); daughter, Jessica Bennett (Chad); daughter, Casey Faulkner; three grandchildren: Addalyn, Easton, and Leighton; and two cousins: Brian Brooks and Brandon Brooks, as well as many friends.

Tony was dearly loved and will be deeply missed.

A celebration of life service will be held at 1:00 P.M. Thursday, December 15, 2022, in the Hart Funeral Home Chapel with Bobby Joe Eaton officiating.

The family will receive friends from 11:00 A.M. – 1:00 P.M. Thursday at Hart Funeral Home, located at 1011 Master Street in Corbin.