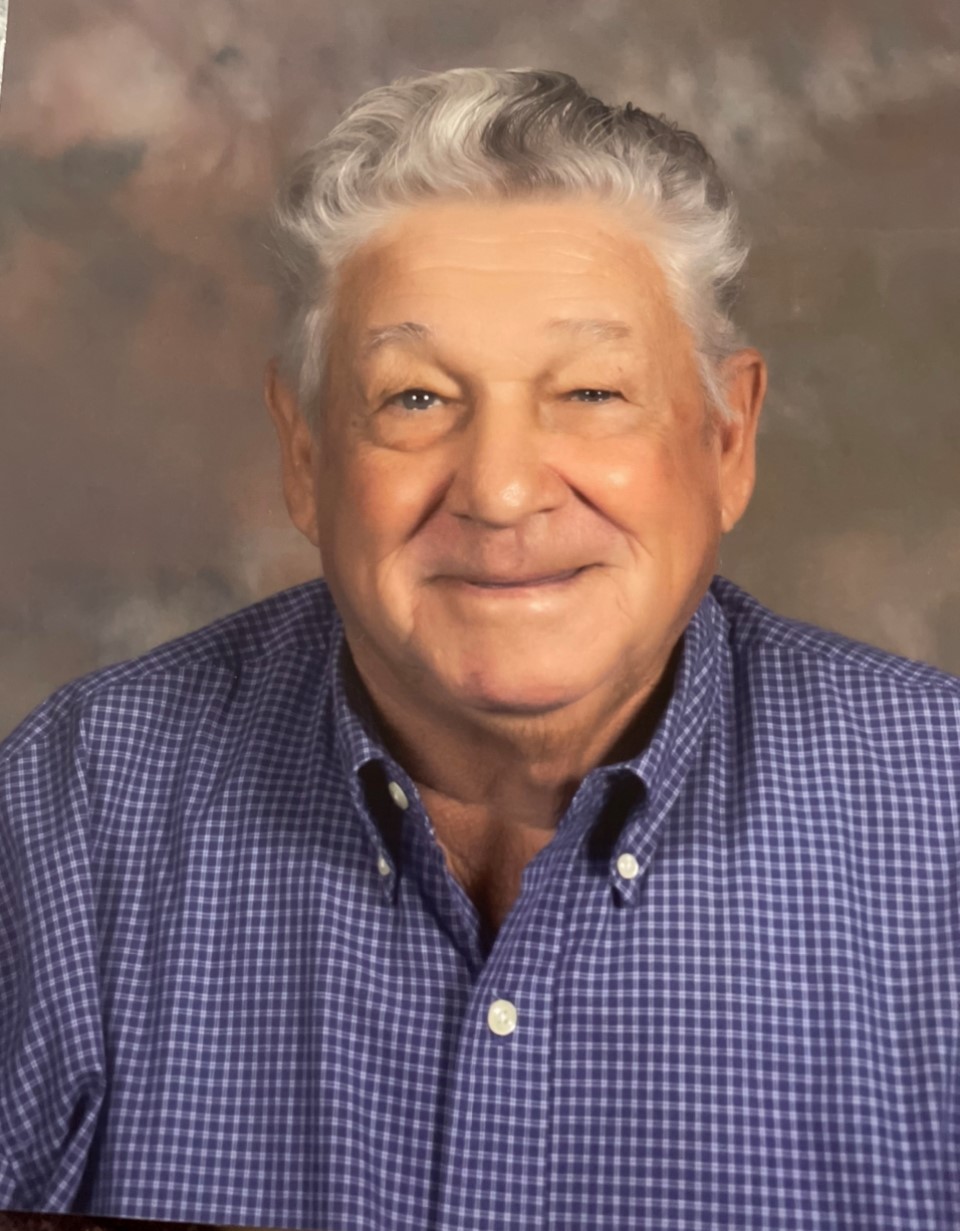 Frank Clifford Smith

July 15, 1941 - February 14, 2021

Posted on February 17, 2021 at 11:17 PM

•

1 Comment

Mr. Frank Clifford Smith, 79, of Gray, Kentucky, passed away peacefully at his home on February 14, 2021. He was born July 15, 1941, in Knox County, Kentucky. He was the son of the late Fred and Martha Frost Smith.

On March 23, 1963, he united in marriage to Elizabeth Rice, and to this union two children were born.

Frank and his wife of 57 years made their home in Knox County, Kentucky. Their home was always open and welcoming to anyone who stopped by for a visit.

He enjoyed farming and tending to God's green earth. He especially enjoyed raising cattle and mowing and raking hay. He loved to raise a big garden and wanted to share the harvest with all of his family and friends whom he cherished.

Frank worked at National Standard Company as a wire respooler and a forklift driver until his retirement in 1998. Frank was a devoted member of Keck Baptist Church.

Frank was preceded in death by his parents, Fred and Martha Frost Smith: four brothers: Kenneth Smith, JD Smith, Fred Smith, Jr., and James A. Smith; a nephew, Fred Smith; and a niece, Marva Gibbs

He is survived by his loving wife of 57 years, Elizabeth Smith; two beloved children: son, Billy Ray Smith and wife Jacqueline Smith of Gray, Kentucky, and daughter Sheila Kay Bargo and husband Tommy Bargo of Gray; grandchildren: Sabrina Kay Taylor and husband Troy Taylor, Billy Ray Smith II, and Jeremiah Trenton Bargo, all of Gray, Kentucky; one great granddaughter, Hannah Raine Jae Taylor of Gray, Kentucky; one brother, Criss Smith and wife Wanda of Gray; one sister, Kathleen Johnson and husband Rev. David Johnson of Corbin; sisters-in- law: Shirley Smith of Gray, Marie Smith of Gray, Martha Crockett of Manchester, and Fannie Deaton of Warren, Michigan; and brother-in-law, PL Rice of Goshen, Ohio.

Frank is also survived by a host of nieces, nephews, other relatives, and friends to mourn his passing. Frank was dearly loved and will be missed by all who knew him.

Funeral services will be held at 2:00 P.M. Sunday, February 21, 2021, in the Hart Funeral Home Chapel with Rev. David Johnson and Rev. Jimmy Siler officiating.  Burial will follow in Frank Smith Cemetery.  Pallbearers will be Billy Ray Smith, Jeremiah Bargo, Troy Taylor, Chad Smith, Ricky Smith, Terry Smith, Wade Smith, and Timmy Smith. Honorary pallbearers will be Eddie Smith, John Bill Keck, John Noe,
Jerry Johnson, Ernie Taylor, Buford Warren, Orville Warren, Reed Smith, Claude Jones, and Jack Sears. The family will receive friends from 6 – 8 P.M. Saturday at Hart Funeral Home, located at 1011 Master Street in Corbin.