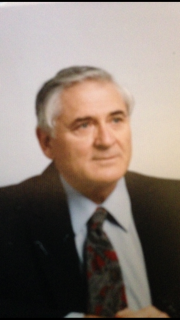 Homer O. Hart

June 18, 1928 - December 19, 2015

Homer O. Hart, 87, native son of Corbin, KY, passed away Saturday, December 19, 2015.  Born one of thirteen children, he was the son of the late Lee Ora and Rosa Hubbs Hart.

 Survivors include his wife Ilene, a son Jack and a daughter Jennifer; seven grandchildren; four great-grandchildren; one great great-grandchild; one brother, and two sisters.

He leaves behind other family members and many friends, all to mourn his passing.

 Funeral services will be conducted at 2:00 P.M. Tuesday, December 22, 2015, in the Hart Funeral Home Chapel with Rev. James Hodge officiating.  Burial will follow in Corinth Cemetery.

The family will receive friends from 12-2 Tuesday.